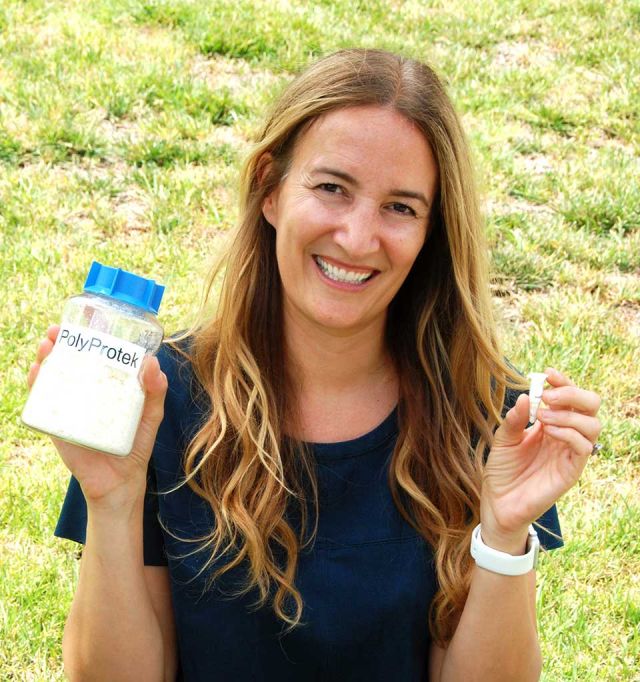 About Heather
Heather Maynard is the Co-Director of the BioPACIFIC MIP and Associate Director of the California NanoSystems Institute (CNSI) at UC Los Angeles. She obtained her M.S. in Materials Science from UC Santa Barbara followed by a Ph.D. in Chemistry from Caltech. After completing an American Cancer Society Postdoctoral Fellowship at the Swiss Federal Institute of Technology (ETH), she joined the faculty at UCLA in 2002 in the Department of Chemistry and Biochemistry. Maynard's research and teaching have been recognized by numerous awards, including most recently the Bioconjugate Chemistry Lectureship Award, the American Chemical Society Arthur Cope Scholar Award, the UCLA Student Development Diversity, Equity and Inclusion Award, and election as an American Association for the Advancement of Science (AAAS) Fellow. Maynard is also an American Chemical Society POLY and PMSE, Leverhulme, Kavli Frontiers, and Royal Society of Chemistry Fellow, was a Fulbright Specialist in New Zealand, and a member of the US Defense Science Study Group.
What Excites You About the NSF BioPACIFIC MIP?
I am most excited about the functional polymer space that will become available as a result of the MIP. BioPACIFIC MIP will have a powerful combination of one-of-a-kind and state-of-the-art instrumentation and tools available to researchers at UCLA, UCSB and around the country. This will allow unprecedented exploration of polymer functionality and properties. These tools coupled with the knowledge of experts in the broad field space related to polymers, will allow generation of biomaterials for advanced applications. That we can do this using microbes as a tool is very exciting and also important for sustainability purposes.
Collaborations with Other BioPACIFIC MIP Faculty
Our expertise is synergistic to facilitate the generation of biomaterials. I am excited to work with my colleagues at UCSB and UCLA to make a leap in what is possible with regard to the generation of non-petroleum based, high performance polymers. I will collaborate with Yi Tang, Javier Read De Alaniz, and Craig Hawker to develop inline processes from monomers to polymers utilizing microbes. Additionally, I plan to collaborate with Scott Shell and Craig Hawker to develop the next generation protein stabilizers through a combination of computation and automated, high throughput polymerization.
Research
Our research group is interested in protein-polymer conjugates and smart materials. We focus on new syntheses of therapeutic protein-polymer conjugates, which are applied as treatments for diabetes and cancer; preparation of stimuli-responsive materials including hydrogels, peptides, and nanoparticles for drug delivery applications; and polymeric solutions to enhance food yields. Our group's creation of polymers for biomedical applications, in particular for protein and small molecule drug delivery, is of significant relevance to the BioPACIFIC MIP. Some of the polymers that have been the most effective in this respect are mimics of natural biopolymers. I see a lot of synergies of my research interests and what the BioPACIFIC MIP will enable, and envision the MIP really pushing my research forward to new and exciting areas. The most rewarding part of my research is designing polymers to have a specific biological response or property.
Related Links