Cellink BioX 3D Bioprinter
Institution
UC Santa Barbara
Research Areas
Additive Manufacturing
Synthesis and Formulation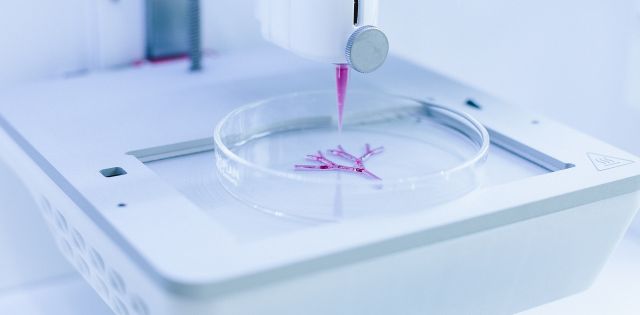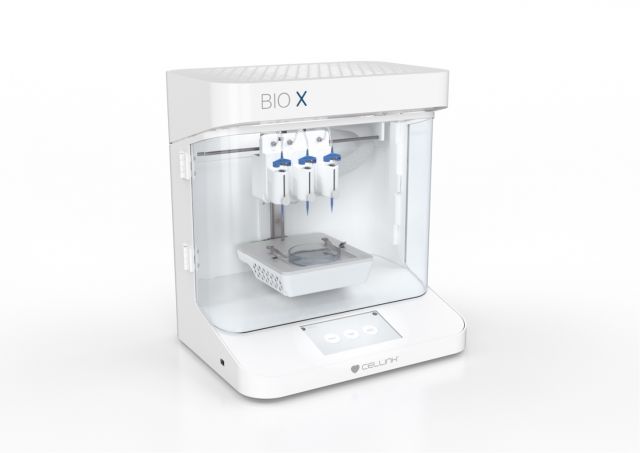 Applications
Drug delivery, Soft robotics, 3D Cell Culture, Biomaterial Development, Tissue Models & Tissue Engineering, Organs-in-a-chip.
Print living cells.
Supports different resin system with different gelation stimuli.
Advanced Functionality and Versatility
Compatible with a wide range of materials. 
Precise printhead and printbed temperature control: printhead temperature range of 4°C to 250°C and a printbed temperature range between 4°C and 65°C; compatible with temperature-sensitive materials like collagen and gelatin.
1 µm motor resolution
Universal Compatibility
The BIO X's open material platform is an open system that is compatible with a wide range of materials.
Compatible with custom made and commercial inks.
7 exchangeable print heads.
Patented Clean Chamber Technology
Built-in UV sterilization and a HEPA filter bring the sterility of the biosafety cabinet to the benchtop. Dual high-powered fans channel air through a HEPA H14 filter to remove 99.995% of unwanted particles and microorganisms as part of the Clean Chamber™ technology, which also includes UV-C germicidal lights, rounded edges and positive air pressure.
Initiate Clean Chamber before beginning your experiment to ensure full sterility around the print area for the duration of the print.