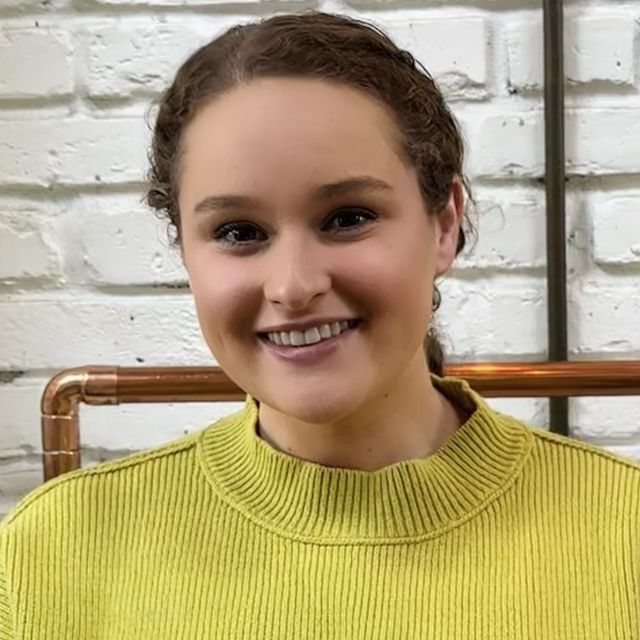 Paige Kotowitz
Graduate Student
BioPACIFIC MIP Fellow 2023
 

About Paige
Advisor: Ellen Sletten
Department: Chemistry and Biochemistry
Campus: UCLA
BioPACIFIC MIP Research: SET 3 - Functional Biomimics
 

What is your research focus?

Soft nanomaterials have been extensively studied as "smart" therapeutic carriers due to high biocompatibility and tailorable response to stimuli. One promising polymer scaffold are poly(oxazoline)s due to their thermoresponsive, water-soluble, peptidomimetic nature, and ability to form nanoscale conformations, such as oil-in-water emulsions. As thermoresponsive materials, poly(oxazoline)s undergo an entropically-driven phase separation at elevated temperatures due to polymer dehydration and subsequent aggregation. Inspired by parallels to entropically-driven protein folding, the Sletten group recently identified that the crowded intracellular environment (macromolecular crowding) can serve as an endogenous stimulus for typically thermoresponsive poly(oxazoline)-stabilized nanoemulsions by reducing the lower critical solution temperature to physiological temperature. Macromolecular crowding as an intracellular stimulus is a new concept, and thus little is known mechanistically of the interactions between the nanomaterial and the intracellular environment that drives the response.

This work aligns with SET 3 and BioPACIFIC MIP's research objectives, as I intend to evaluate the mechanism and practical applications of a novel class of stimuli-responsive materials that capitalizes on the intracellular environment. Studies include polymer backbone modifications, and evaluating physical interactions between the polymer and protein crowders, thus enhancing the understanding of macromolecular crowding-induced responses. The crowding mechanism can be extended to biopolymers, including some cellulose derivatives and peptides. The goal is to develop a highly tunable and novel stimuli-responsive material that minimizes the need for exogenous stimuli. This approach presents a unique combination of materials science and chemical-biology to understand the physiochemical properties of crowder-induced aggregation of poly(oxazoline) nanomaterials as a function of the intracellular environment.
 

What excites you about NSF BioPACIFIC MIP?

As a materials chemistry PhD student at UCLA, I am fascinated by the capabilities of nanomedicine. Through my education at UCLA and as a BioPACIFIC MIP Fellow, I hope to understand the demand and design rules for developing new biomaterials. Through previous work in the nanotechnology industry and currently at UCLA, I found that materials research was intrinsically innovative and interdisciplinary. I pursued a PhD at UCLA to learn the innovative processes and strategies necessary for advancing biomaterials research from leaders in the field, and I believe that BioPACIFIC MIP's training program will help me accomplish that goal through the program's interdisciplinary research meetings and mentorship from leaders in academia and industry. I have learned that technical and soft skills are equally important in succeeding in scientific disciplines, and I appreciate BioPACIFIC MIP's emphasis on promoting this balance through professional and science communication development, as well as outreach events. I am inspired by the importance and interdisciplinary nature of materials and chemical-biology research, and as a BioPACIFIC MIP Fellow, I hope to explore the capabilities of organic materials in biomedicine from leaders in biomaterials research, and simultaneously gain the necessary technical and soft skills to participate and contribute to this rapidly evolving field.