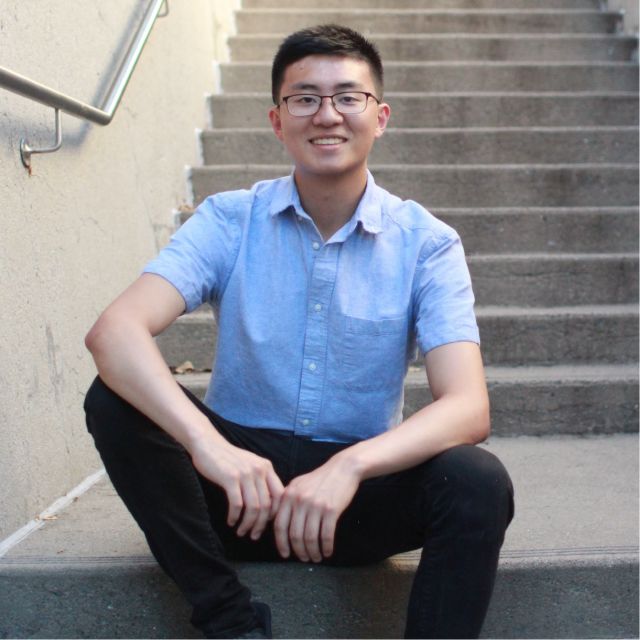 Richard Law
Graduate Student
BioPACIFIC MIP Fellow 2023
 

About Richard
Advisor: Junyoung Park
Department: Chemical and Biomolecular Engineering
Campus: UCLA
BioPACIFIC MIP Research: SET 1 - Bioderived Materials
 

What is your research focus?

As a researcher interested in metabolomics and fluxomics analysis as well as synthetic biology, I aim to integrate analytical and computational tools with microbiology to rationally engineer metabolism for the conversion of value-added products from waste substrates. Specifically, I am interested in engineering the oleaginous yeast Y. lipolytica for the high-titer production of branched-chain fatty acids from acetic acid.

Fatty acids are a class of biomolecules used in the development of next-generation biopolymers due to their environmentally friendly and biologically safe material properties. Branched-chain fatty acids (BCFAs), which are biological precursors to branched alkanes, broaden the physical properties of materials and advanced biofuels. In nature, most fatty acids are linear with an even number of carbons. As such, BCFAs are rarely explored as monomers for bio-inspired materials, despite having unique properties like reduced crystallization and higher oxidative stability. To optimize BCFA production in Y. lipolytica, I aim to use stable isotope tracers and computational metabolic models to measure and identify metabolic bottlenecks in BCFA synthesis.

This work relates directly with BioPACIFIC MIP's SET 1: Bioderived Materials. BCFAs are promising monomers for BioPACIFIC MIP to explore, especially given that product BCFA's branched end can be modularly altered. Additionally, my research goals in metabolic flux analysis will broadly improve the way scientists engineer biological systems, leading to higher product yields and selectivity. The upshot of this research will be the enhanced synthesis of bio-derived building blocks to help BioPACIFIC deliver greener next-generation polymers and biomaterials.
 

What excites you about NSF BioPACIFIC MIP?

As a previous BioPACIFIC MIP Fellow, I am interested in continuing as a Fellow so that I may continue to develop and utilize BioPACIFIC facilities as well as further engage with the BioPACIFIC MIP community.

I currently have an active on-going research project that aligns well with BioPACIFIC MIP, focusing on the engineered synthesis of branched chain fatty acids from acetic acid. A major element of to this project's success is the use of the Living Biofoundry. As the Biofoundry's capabilities continue to grow, I am interested in applying high-throughput and automated culture strategies to develop biosynthesis strategies in microbial hosts. Furthermore, the analytical chemistry tools available at BioPACIFIC MIP facilities (LC-QqQ MS) will make targeted analysis of synthetic products more streamlined, especially when coupled to the Biofoundry.

In tandem with research, I hope to continue being a member of the BioPACIFIC MIP network and community. BioPACIFIC MIP facilitated industry connections will allow me to tailor my research towards industrial relevance. Additionally, training in BioPACIFIC MIP's educational programs will help me learn new skills or gain knowledge that would normally be outside my scope. Lastly, being a Fellow has helped me meet other graduate students in UCLA/UCSB, so I would like to continue fostering those connections.