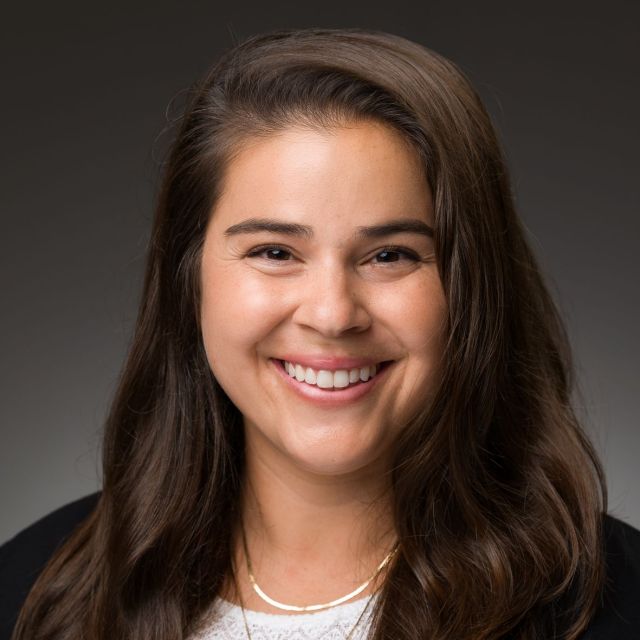 Rebecca Reynolds
Graduate Student
BioPACIFIC MIP Fellow 2023
 

About Rebecca
Advisor: Patricia Holden
Department: Bren School of Environmental Science & Management
Campus: UCSB
BioPACIFIC MIP Research: SET 4 - Degradation-optimized Materials
 

What is your research focus?

My research examines the sources, transport, and fates of plastic and microplastic pollution in natural and built environments. Using an interdisciplinary approach with an emphasis on analytical chemistry and microbiology, my research entails extracting, quantifying, characterizing, and chemically analyzing (micro)plastics present in environmental matrices to (1) determine the magnitude of (micro)plastic emissions from various sources and pathways into soils and sediments, surface water and groundwater, and municipal organic waste, and (2) to understand microbially-driven transformation and degradation of (micro)plastics within the aforementioned matrices. My ultimate goal is to engage stakeholders in the design of inclusive, data-driven, and scalable source-control and bioremediation solutions that maximize the benefits of plastics while minimizing environmental trade-offs. At the core of my research lies my determination to serve frontline communities disproportionately impacted by pollution emitted throughout a plastic's life cycle. In these ways, my research interest directly overlaps with SET 4: Degradation-optimized materials, and is well-aligned with the broader BioPACIFIC MIP mission to convert bio-derived monomers and polymers into sustainably produced materials with properties and performance that surpass those currently available through traditional petrochemical-based methods. My research overlap with SET 4 and the broader mission is directly demonstrated by my contributions to several transdisciplinary research studies including, but not limited to: Tobacco Related Disease Research Program - Determination of Tobacco Product Waste in Groundwater, BASF - Biodegradable Polymers, Mitsubishi Chemical Center for Advanced Materials - Bioremediation of Environmental Plastics, City of Santa Barbara Creeks Division - Keeping Microplastics Out of Santa Barbara's Ocean.
 

What excites you about NSF BioPACIFIC MIP?

With 4 years of interdisciplinary graduate-level research focused on microplastic and plastic pollution, 8 years of professional experience in science communication and outreach, and a demonstrated interest in creating just and sustainable waste prevention, diversion, and management solutions through collaboration and stakeholder engagement, I bring strong skill sets to help drive forward BioPACIFIC MIP's mission as a Graduate Student Fellow. Through BioPACIFIC MIP mentorship and networking opportunities, I'll benefit in several key growth areas. Specifically, through research training emphasizing the Materials Genome Initiative approach, I hope to gain expertise in using instruments designed for more rapid and precise characterization of material structure and properties. Leveraging high-throughput instruments with relevant capabilities is critical to designing timely and effective environmental and health risk assessment and management frameworks for innovative emerging materials. Through the lens of environmental justice, the EPA states that "fair treatment means no group of people should bear a disproportionate share of the negative environmental consequences resulting from industrial, governmental and commercial operations or policies." I hope that as a BioPACIFIC MIP Fellow I can contribute to a future in which no group of people disproportionately bears negative environmental consequences resulting from industrial, governmental, and commercial operations or policies.