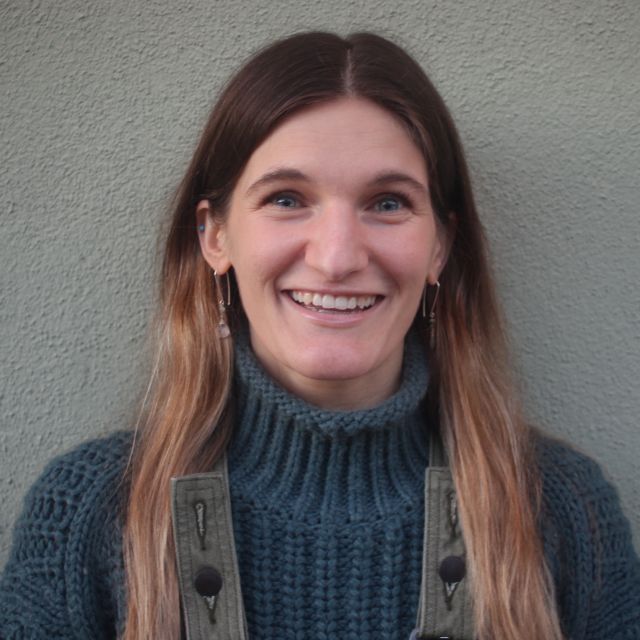 Justine Albers
Graduate Student
BioPACIFIC MIP Affiliate 2022
 

About Justine
Advisor: Alyson Santoro
Department: Interdepartmental Graduate Program in Marine Science (IGPMS)
Campus: UCSB
BioPACIFIC MIP Research: SET 4 - Degradation-Optimized Materials
 

What is your research focus?

Marine microbes produce numerous bioactive compounds that aid their survival in harsh ocean environments by allowing them to access essential micronutrients like trace metals. Some microbes synthesize metal-chelating compounds called siderophores that have technological applications as biosensors, antibiotics, and bioremediation agents. Most characterized siderophores have been isolated from microorganisms that grow easily in the laboratory; however, many marine microbes are notoriously difficult to culture. This implies that we have only scratched the surface in our understanding of siderophore diversity in the ocean. My planned work aligns with the BioPACIFIC MIP SET 3: Functional Biomimics via the discovery and characterization of novel marine siderophores. As a PhD student in Dr. Alyson Santoro's microbial oceanography lab, I have access to DNA samples from extreme environments such as hydrothermal vents and oxygen minimum zones. I will identify novel siderophores produced by microbes in these environments by transfecting genomic DNA from the ocean into E. coli and conducting a functional screening for siderophore production. This synthetic biology approach has the potential to uncover previously unknown siderophores and the biosynthetic pathways that produce them. These siderophores may have enhanced capabilities for binding iron or other metals, or chemical properties that make them superior to siderophores currently being used in biotechnological applications. The ability to directly link siderophore biosynthetic pathways with their products may also enable engineering of these pathways to optimize production of siderophores with desirable properties. This work is generally aligned with BioPACIFIC MIP's overall mission to synthesize and characterize high-performance bio-derived polymers.
 

What excites you about NSF BioPACIFIC MIP?

I am using synthetic biology to characterize novel marine natural products and answer questions about microbial adaptation to challenging chemical environments. I want to be a BioPACIFIC MIP Affiliate in order to develop more connections with peers who have expertise in biomaterials discovery. I don't have access to specific synthetic biology training or mentorship through my Marine Science graduate program; thus, my research program stands to benefit significantly from participating in regular meetings with a cohort of peers who are also working with biomaterials. I am particularly interested in utilizing the Biofoundry at UCLA to scale up my functional screening assays and am excited about the opportunity to collaborate with BioPACIFIC MIP scientists to achieve my research goals. Prior to starting my PhD at UCSB, I worked for a biotech startup characterizing novel genome editing proteins from uncultured microbes. In that role, I gained an appreciation for how biological systems can be mined for natural products used to develop new technologies. I am interested in pursuing a career either in academia or biotech after my PhD, so participating in the Fellows and Affiliates program will enable me to further explore each option and develop professional relationships in both sectors.