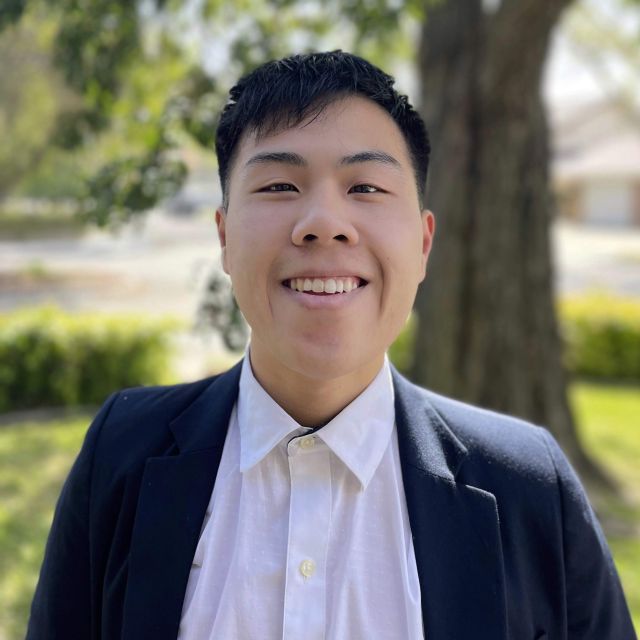 Glenn Nurwono
Graduate Student
BioPACIFIC MIP Fellow 2022
 

About Glenn
Advisor: Junyoung Park
Department: Chemistry and Biochemistry
Campus: UCLA
BioPACIFIC MIP Research: SET 1 - Bioderived Materials
 

What is your research focus?

Terpenoids are a class of natural products that are polymers of the 5-carbon starter units isopentenyl diphosphate (IPP) and dimethylallyl pyrophosphate (DMAPP) that are iteratively coupled. Terpenoids can be linear or cyclized hydrocarbons, and many terpenoid natural products are further functionalized with enzymatic oxidations, such as hydroxylations, epoxidations, carboxylations, and desaturations. These functional groups can serve as chemical handles for further chemical reactions and thus, terpenoids represent a panoply of chemical diversity for potential polymer production. My research will be focused on developing a yeast-based platform for bio-based production of terpenoids and new-to-nature analogs that will have industrial relevance as homopolymers and heteropolymers. To achieve this, I will first engineer a strain of yeast with increased production of mevalonate, the precursor to IPP and DMAPP. I will use Y. lipolytica, an oleaginous yeast that has high flux towards Acetyl-CoA, a precursor to mevalonate. I will then express heterologous terpenoid pathways, both natural and combinatorial, into Y. lipolytica. I am currently working on heterologously producing aspterric acid, a cyclic terpenoid with various oxidative enzymatic steps such as epoxidation, opening the possibility for polymerization with various nucleophilic functional groups. I also plan to quantify metabolic flux through the pathway to determine rate limiting steps and guide rational design for further pathway optimization. Thus, my research overlaps with SET 1, as I am interested in engineering yeast to discover, optimize, and produce new monomers with terpenoids and consider potential polymerization through various enzymatic oxidations. Furthermore, with my research I hope to utilize recent advances in synthetic biology, computational metabolomics, and automation to scale up production of novel terpenoids without the utilization of petroleum or other non-renewable sources.
 

What excites you about NSF BioPACIFIC MIP?

The BioPACIFIC MIP training will provide an excellent interdisciplinary platform for me to engage in. The various researchers from UCLA and UCSB involved in BioPACIFIC MIP will pave the way for exciting collaborations, as materials and synthetic chemistry can be complementary to my metabolic engineering for chemoenzymatic synthesis of sustainable materials. Thus, the many different fields represented in BioPACIFIC MIP will allow me to not only gain a greater understanding and scope of related fields, but also allow me to contribute to fruitful joint efforts in sustainability. Furthermore, connections with industry will allow me to ground my research in producing bio-based polymers that have industrial applications. The high-throughput and automated instrumentation will also allow me to conduct more experiments and scale up reactions to an industrial scale, further augmenting my research and tailoring it towards industrial relevance, and this will be accompanied by the educational programs that will help with industrial experimental design and mentality. Lastly, I believe there is much to gain with the outreach opportunities BioPACIFIC MIP offers, and I hope to be able to use this opportunity to continue to contribute to scientific outreach and communication.