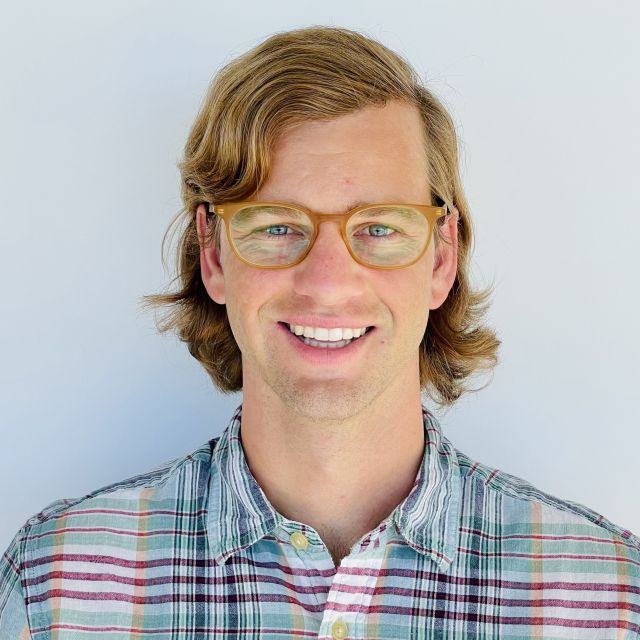 Colin Johnson
Graduate Student
BioPACIFIC MIP Fellow 2023
 

About Colin
Advisor: Yi Tang
Department: Chemical and Biochemistry
Campus: UCLA
BioPACIFIC MIP Research: SET 1 - Bioderived Materials
 

What is your research focus?

I find the remarkable complexity and diversity in both structure and function of natural products captivating and am especially intrigued by the enzymes that catalyze these complicated biotransformations with unparalleled regio-, chemo-, and enantioselectivity compared to conventional chemical synthesis. I am fascinated with natural product biosynthesis, biocatalysis, and their numerous biomedical and industry-related applications. My research interests align well with the BioPACIFIC MIP's platform for the identification, characterization, and manipulation of biosynthetic processes to uncover new enzyme functions, expand the toolboxes of enzymes in biocatalysis, and access biologically significant natural products currently out of reach of conventional synthetic approaches. I am particularly interested in diversifying cannabinoid biosynthesis through targeted genome mining and synthetic biology approaches. With "rare" cannabinoids typically comprising less than 0.1% of plant biomass, evaluation of their therapeutic potential has remained elusive. However, an exponentially increasing number of available sequenced genomes provides exciting opportunities to discover novel enzymes capable of unusual and challenging chemical transformations that can be harnessed in overexpressing heterologous hosts. I am excited to utilize a genome mining approach to build upon recent advances in the heterologous production of cannabinoids by identifying promising homologs for combinatorial biosynthesis of rare cannabinoids and analogues for further evaluation of their therapeutic potential. Ultimately, I am confident the BioPACIFIC MIP's mentorship and training within a network of academic and industry professionals will prepare me to meet my goals of discovering new natural products, characterizing their biosynthetic machinery, and realizing their biomedical relevance in the development of novel therapeutics.
 

What excites you about NSF BioPACIFIC MIP?

The NSF BioPACIFIC MIP offers a unique opportunity to establish impactful collaborations with researchers spanning multiple campuses and a broad range of backgrounds. The platform's connections both in academia and industry offers its Fellows a rapidly expanding network of highly driven individuals with unparalleled access to a variety of specialized instrumentation. Given the inherent interdisciplinary nature of my research interests I am especially excited at the prospect of cultivating a robust network of collaborators and engaging with interdisciplinary research teams to tackle the increasingly complex problems at the forefront of science and innovation. I am eager to establish collaborations with world-class scientists at UCSB including Profs. Michelle O'Malley and Yang Hai. As a BioPACIFIC MIP Fellow, I would be most excited to use the Living Biofoundry to analyze compounds produced by putative biosynthetic gene clusters in an automated, high-throughput manner. This state-of-the-art, automated high-throughput platform for synthetic biology will undoubtedly open new avenues of research and drive discovery. Exposure to this modern, industrially-relevant instrumentation will be invaluable to my professional development as a researcher and chemical biologist.