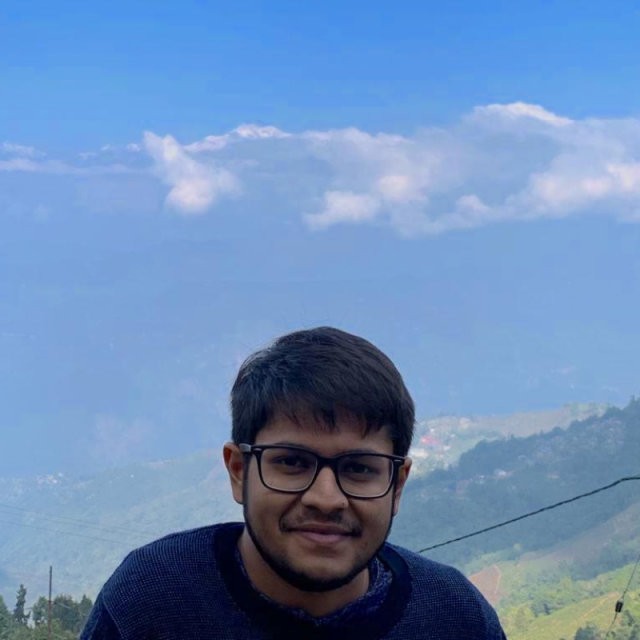 Ambarneil Saha
Graduate Student
BioPACIFIC MIP Fellow 2022
 

About Ambarneil
Advisor: Jose Rodriguez
Department: Chemistry and Biochemistry
Campus: UCLA
BioPACIFIC MIP Research: SET 2 - Sequence-Defined Materials
 

What is your research focus?

My research has focused on the development of computational tools which facilitate refinement of electrostatic potential maps generated by microcrystal electron diffraction (MicroED), an emerging method which empowers us to extract tractable diffraction signals from minuscule crystals many orders of magnitude smaller than those accessible to conventional X-ray diffraction. I have developed a comprehensive, publicly available database of electron scattering factors, all of which have been parameterized into sums of Gaussian functions compatible with various refinement programs. Our web server, FAES (https://srv.mbi.ucla.edu/faes/), is already in use by assorted electron diffraction groups around the world. In parallel, I have also accrued extensive experience in solving a variety of structures from continuous-rotation MicroED data on a wide range of substrates (including unstable or transient species such as zirconocene hydrides and oxopiperidinium-azide charge-transfer complexes, as well as several more standard organic and organometallic compounds). I have used Tecnai TF30, T12, T20, TF20, FEI Titan, and Talos F200C transmission electron microscopes in the past, and I'm familiar with all stages of the MicroED workflow, from sample preparation to data collection to structure elucidation and refinement. My skillset is therefore ideally suited to assist researchers in SET 2 with structural analysis of polypeptoid systems, developed by Professor Rachel Segalman's group at UCSB, via MicroED. These bioinspired polymers can self-assemble into nanoscale chiral superstructures despite being composed of achiral building blocks. MicroED is a method well-equipped to analyze the symmetry, morphology, and rheology of these nanoscale species, all potentially at atomic resolution.
 

What excites you about NSF BioPACIFIC MIP?

Although electron diffraction is rapidly becoming a more mainstream technique, its current practitioners remain limited to a relatively small handful of specialists. Transmission electron microscopy presents a steeper barrier to entry than X-ray crystallography, and lack of widespread access to the appropriate instrumentation can thwart researchers interested in incorporating MicroED into their work. Nevertheless, the conceptual learning curve for MicroED is comparatively gentle, leaving lack of access as the main bottleneck. To rectify this, investment in a subsidized infrastructure for MicroED data collection, analogous to the well-established network of synchrotron beamlines across the globe, will prove critical. MicroED will reach its considerable potential only when the technique proliferates to more users outside its current niche. I view the NSF BioPACIFIC MIP as an excellent step toward achieving that goal. As a potential BioPACIFIC MP Fellow, I would leverage the interdisciplinary platform provided by BioPACIFIC MIP to bring the MicroED technique to more researchers across departments at UCLA and UCSB. Looking ahead, I'd like to contribute to establishing a powder-to-structure pipeline where promising microcrystalline samples (i.e., pre-screened by X-ray powder diffraction) from any BioPACIFIC MIP laboratory could be routinely analyzed by MicroED. I look forward to the exciting insights that such collaborations would uncover.